Who we are
Sam Horsfield is the Director of RealPolitic Consulting. She has 15 years experience working across government, the public and community sectors and social enterprise. Prior to consulting, Sam was a lawyer and senior executive at Victoria Legal Aid.
Sam has a Masters in Public and International Law with a focus on sustainability, global governance and civic participation. She was a member and Chair of the Women's Legal Service Victoria Board from 2012 until 2016.
To view Sam's LinkedIn profile, click here.
To follow Sam on Twitter, click here.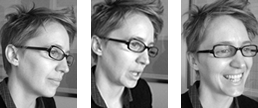 Our Watch has released its national resource to support prevention of violence against Aboriginal and Torres Strait Islander women and their children. Changing the picture shows how we can work to change the underlying drivers of violence against Aboriginal women,...
read more
Practising good ideas Moreland City Council has joined the ranks of a number of local governments in recognising the need to promote and support local food production, distribution and waste re-use. A local food system contributes to a more sustainable...
read more